Online Bill Pay
Our tenants and customers have the convenience of paying by Credit Card or Electronic Check on our website. We also offer recurring billing and send automatic reminders to our tenants.
Before the beginning of the next month, each tenant is reminded of the upcoming monthly rent. They receive an automatic email reminder when the payment is due and another email reminder if the payment is past due.
Here's a screenshot of our Credit Card Terminal: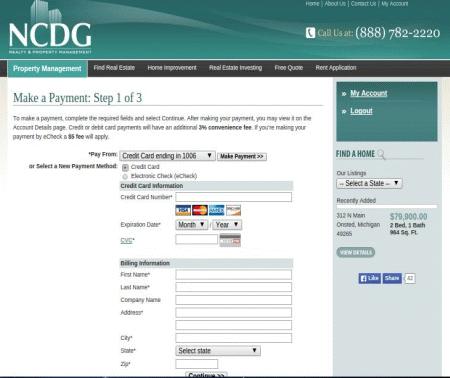 For more information on managing your property you can contact us or request a free proposal.