Cash Flow Analysis
We will provide you periodically with revenue and expense statement and a cash flow analysis for a better overview of your investment.
Property owner control panel
You can also check daily on your properties, review revenue and expense statements, view detail information on maintenance and repairs right here on our website.

Property Details
You can view each property and their details. You can see customer monthly payments, due dates, and other fees.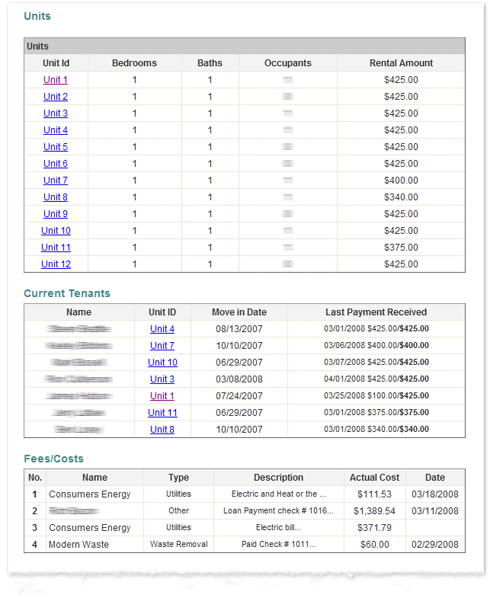 Unit Detail
As shown below you can view Unit details, maintenance/fees/costs, tenant information, tenant history.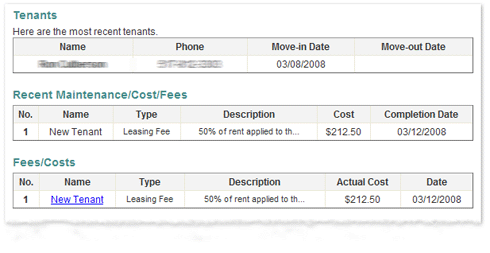 Monthly Statements
You will also get access to your monthly statements.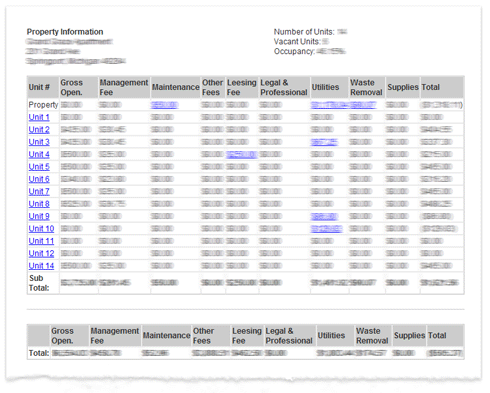 For more information on managing your property request a free proposal.